Philips Sonicare For Kids
Sonic power maximizes your child's routine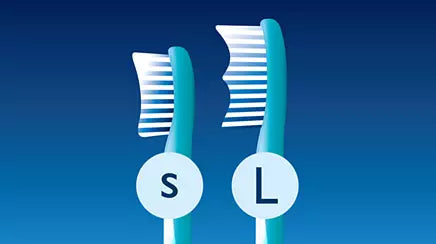 2 brush head sizes available
This Philips Sonicare electric toothbrush has two brush head sizes that are specifically designed to gently clean and protect teeth as they grow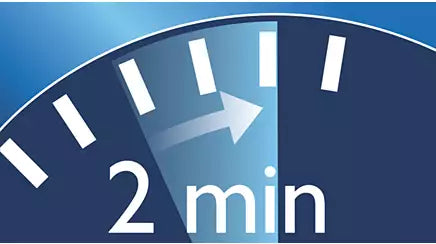 KidTimer helps to increase brushing time
To help kids ease into a proper routine, this electric toothbrush slowly increases the brushing time over 90 days until reaching the dentist-recommended 2 minutes to help instill healthy habits naturally.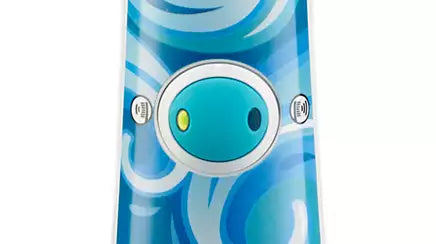 2 Kid-friendly power modes deliver a gentle, effective clean
With two kid-friendly power modes, this power toothbrush provides proper cleaning for different ages; a low mode for younger children and high mode for older kids.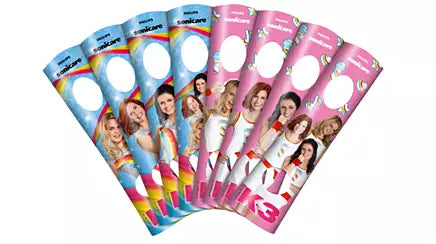 Fun interchangeable K3 stickers for customization
Allows kids to make each brush uniquely their own.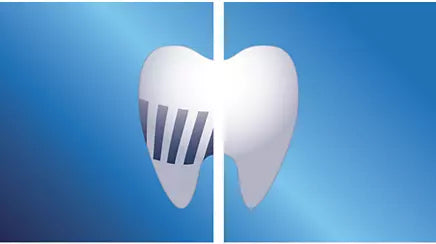 Removes more plaque than a children's manual toothbrush
Philips Sonicare For Kids removes up to 75% more plaque than manual toothbrushes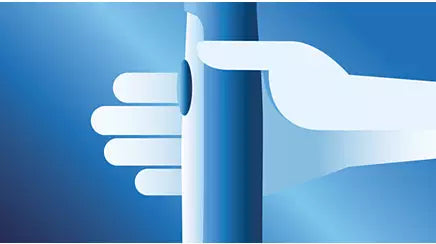 Multi grip design for parents and kids
Ergonomically designed to help kids brush properly on their own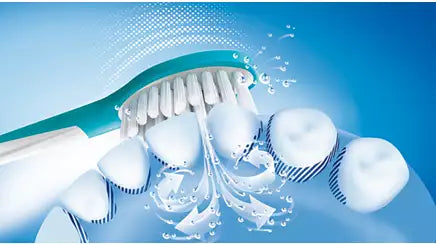 Sonicare dynamic cleaning action drives fluid between teeth
Features a unique dynamic action that gently and effectively reaches deep between teeth and along the gumline.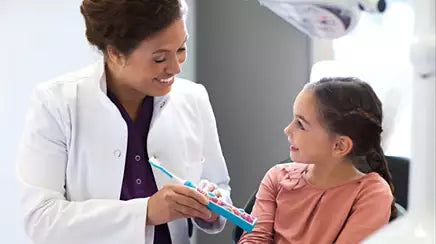 Preferred by dental professionals for their own children
91% of dental professional parents prefer Philips Sonicare For Kids for their own children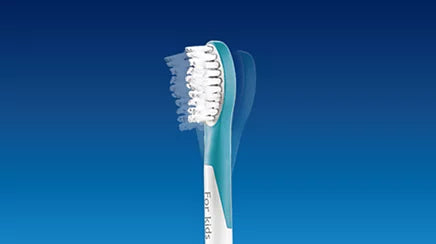 Rubberized brush head is designed to protect young teeth
The rubberized brush head of this electric toothbrush is designed to help protect growing teeth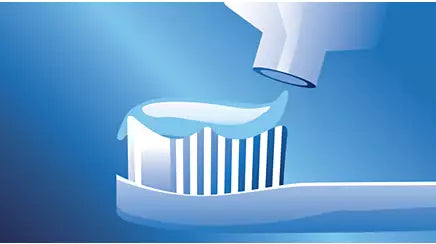 Anti-roll shape
Sturdy handle design allows kids to store upright as well as apply toothpaste while the toothbrush is laying flat.